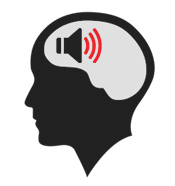 Subvocalization is that little voice you hear in your mind when you are reading silently. Advocates of most speed reading programs tell you that you need to completely eliminate subvocalization in order to increase your reading speed. Research has shown, though, that "elimination" of subvocalization is not possible, and it is not encouraged for someone looking for good comprehension. Having said that, it is possible to minimize subvocalization by eliminating smaller support words, such as "a," "the" etc. This effectively increases your subvocalization speed.
Consider this: It is a fact that many people read at rates above 500 words per minute with very good comprehension. However, it is not physically possible to subvocalize every word when reading at those rates. When subvocalizing every word, you are limited to talking speeds, which are typically below 200 words per minute.
AceReader recognizes these facts and takes a common sense and practical approach that is supported by reading specialists. Good readers see all the words, but they subvocalize at higher rates and do not subvocalize every word. This breaks the bad habit of reading word-by-word and leads to the ability to read multiple words at a time. AceReader helps students minimize subvocalization and increase subvocalization speeds by pacing them to read at higher speeds relative to their current effective reading rates. Students' effective reading rates are determined from self-paced reading comprehension tests and assessments.